12/7/07
Jenelle returns to The Tri-state Actors Theatre in:

Meet Scrooge, a lonely and bitter old miser who has nothing to live for but his gold - and likes it that way! But with the help of the ghost of his old business partner, and three insistant spirits, he'll open his eyes and his heart before it's too late.
This unique interpretation of the classic story uses narrative story telling as well as five nimble actors who take on the roles of all your favorite characters: Bob Cratchit, Tiny Tim, Jacob Marley, Belle, Mr. & Mrs. Fezziwig - all of them waiting to greet you with the spirit of the season!
Show Dates!
December 13th - 30th
Thursday - Saturday @ 7 pm
Sunday @ 3pm
Special Matinee Performance Saturday 22nd @ 2pm
FOR MORE INFORMATION VISIT:

------------------
In a slight departure, a short film Jenelle is featured in has been entered as a contestant in "Project Breakout".
'Itch' is a psychological suspense drama. It is rated R for quick scenes of intense violence.
If you would like to watch the movie and vote please visit: Itch at ProjectBreakout .
update: Thanks to your votes "Itch" placed 2nd in the contest by a very small margin between it and first.
Thank you, as always, for your continued support!
------------------
11/19/07
It's that Wonderful Time of Year Again!
You are invited to step back in time to 1947; radio is king and Lux Soap is proud to sponser a production of Frank Capra's, "It's a Wonderful Life". The Theater Project transforms into a soundstage where you will watch 12 actors (and one VERY overworked foley artist) perform a live radio drama of one of America's most beloved films.
Jenelle hangs up her sound effects equipment this year and takes a turn on the mikes as Violet Bick and silver screen starlet, Susan Blanchard.
We hope you'll make, "It's a Wonderful Life" part of your holiday tradition!
-----------------------------------------
11/7/07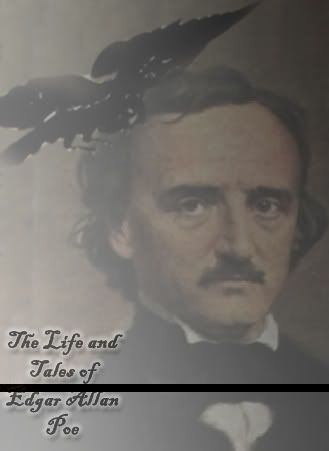 Just in time for autumn, Jenelle will join Castle Shakespeare Rep for the first time in their production of, 'Edgar Allan Poe: The Life, Loves and Tales of Terror of the Master Storyteller of the Macarbre'
This play based on the life of Edgar Allan Poe uses a mix of presentational and narrative story telling to show the audience what led a man to create some of the darkest literature the western world has ever seen.
Show performs Friday, October 2nd at 8 pm. For more information on tickets, directions, or the Castle itself (yes, it's really a castle!) please visit the Castle Shakespeare's website

----------------------------------------------
9/24/07
Thank you to everyone who made 'Valhalla' such an enormous success! Pictures are available here! Paul Rudnicks, 'Valhalla!'
--------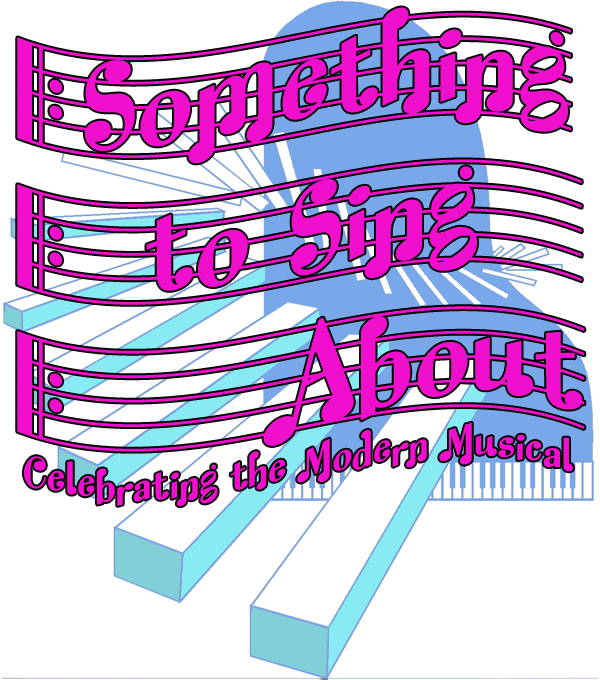 Jenelle can currently be seen at First Avenue Playhouse in Atlantic Highlands in the musical cabaret, 'Something To Sing About'. An open forum between audience and cast, this review showcases songs from the past thirty years of musical theater, focusing on the lesser known composer, songs, and musicals that have shaped the musical theater scene. Come on out for a night of dessert and music, and who knows, you might even get to hear YOUR favorite song performed especially for you!
Shows scheduled for this Friday and Saturday, September 28th & 29th at 8pm.
For more information and reservations (highly recommended, as shows do sell out fast) please visit the First Avenue Playhouse website.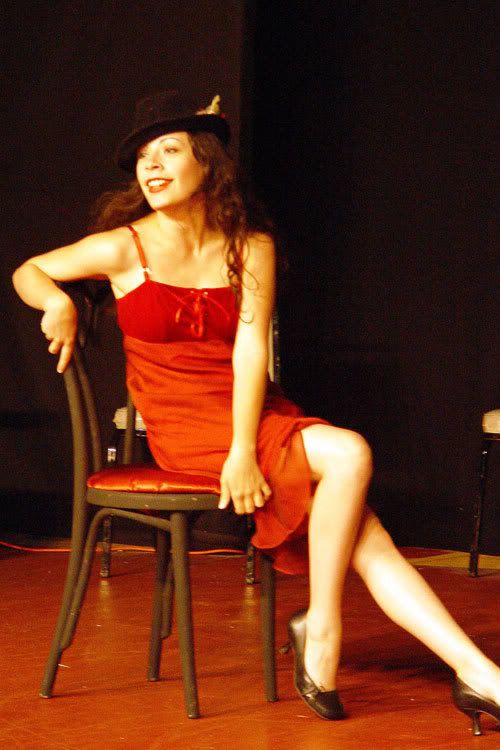 Jenelle performs, "Cabaret", from the musical 'Cabaret', at 'Something to Sing About'.
-----------------------------------
5/14/07
Click here for pictures!
Jenelle returns to The Theater Project for their 2007 production of Paul Rudick's "Valhalla". Jenelle will play such roles as, Sally: the prettiest girl in Dainsville, TX, Princess Sophie of Austria: the loneliest humpback in Europe, and many many more!
What do a rebelious teenage misfit in 1940's Texas, and Prince Ludwig II of Bavaria have in common? More than you'd think! Paul Rudnick's hilarious 'Valhalla' weaves together two stories of two unlikely soul mates separated by hundreds of year and united by one thing: their obsession with beauty.
---------------------------
Click here for pictures!
Twelfth Night

Jenelle makes her debut with Tri-State Actors Theater as Maria in Shakespeare's rollicking comedy Twelfth Night!
When Lady Viola is shipwrecked she assumes her twin brother Sebastian has been lost to the cruel sea. Alone in the strange land of Illyria Viola dresses as a boy and obtains a post as servant to the lovesick Count Orsino. When she becomes the Count's messenger of love to the dismissive Countess Olivia she inadvertantly awakens the young Countess' desire and must avoid her rabid advances or risk revealing her true identity! Throw in Olivia's tyranical butler Malvolio, drunken uncle Sir Toby and his band of misfits, and Viola's ever growing love for Count Orsino and you have a classic farce bound to delight!
Show Dates
April 18th - May 6
Thursday - Saturday @ 8pm
Sunday @ 3pm


For more information visit:

Click here for pictures!
Passion Play: The Musical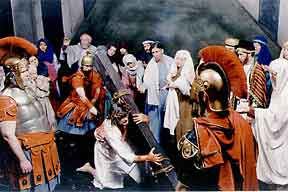 Jenelle joins The Longest Running Passion Play in the United States as Mary Magdalene at the historic Park Theater for its 92nd season!
For almost 100 years people have come from all across the country to experience this story about passion, pain, and above all - hope. Passion Play: The Musical features an original score and original songs that bring a modern context to this timeless tale!
For more information visit


---------------------
2/9/07
Catch Jenelle in two one act plays (One Night At the Local Super Store & The End) at Tierney's Tavern in Montclair!
Cafe Theatre performs "theater-in-the-everywhere", staging vignettes in and around audiences seated in the tavern. Enjoy food and drink as you watch!